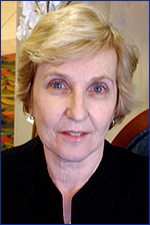 Suzan Fenichel, BS, MT (ASCP)
Manager, Regulatory/Clinical
Suzan has over 37 years of experience in the clinical laboratory and diagnostic industry. She began her career as a Medical Technologist working in reference and hospital laboratories, managing physician office laboratories and worked as a researcher at a major instrument manufacturer.
Suzan has assumed increasingly responsible management positions in Technical Services, Training, and Technical Support. Her expertise extends to product trend and customer complaint analyses, and Medical Device Reporting to the FDA, as well as to clinical trials management for Phase 1 drug studies including study planning and study conduct, and in the preparation of clinical trial study reports in support of 510(k) and NDA submissions.
Suzan holds a BS in Medical Technology from Fairleigh Dickinson University and has been a registered Medical Technologist for 37 years.