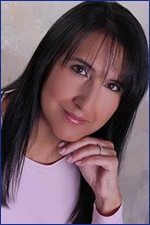 Katrina Fiedler, BS, ASQ CQA, RAC-US
Director, Quality Systems/Compliance
Katrina has over 20 years experience in the medical device in vitro diagnostic industry specializing in the areas of Quality Systems, Global Regulatory Compliance, Technical Support, Training, and International Registrations/Licensing/CE Marking. During that time, she has assumed increasingly responsible management positions in those areas.
Katrina's approach to compliance is practical, strategic, cost-effective and hands-on. She has expertise in designing customer-tailored quality systems/reworking failing ones, developing a world-class technical support team, post market surveillance, recalls, medical device/vigilance reporting, ISO certifications, CE marking, international medical device registrations/licensing, and auditing (internal and supplier).
Katrina holds a BS Natural Sciences/Mathematics from Thomas Edison State College. She is committed to quality and continued professional education. Katrina is Regulatory Affairs Professional Society (RAPS) RAC-US certified and is an American Society for Quality (ASQ) Certified Quality Auditor (CQA).